Foam Factor - Spray Foam Insulation
Foam Factor is committed to providing affordable, healthy and energy efficient solutions that are environmentally friendly, permanent and American made. We are experts in this field, and have extensive training and experience in designing solutions for residential (new and old), commercial, agricultural and steel frame projects.
NEW CONSTRUCTION
RETROFIT AND REMEDIATION
COMMERCIAL AND AGRICULTURAL
STEEL FRAME CONSTRUCTION
Installed with other trades on site at the same point in construction when traditional insulation would be installed. Performs up to 50% more energy efficiently.
Key Benefits

Improves indoor air quality
Improves energy efficiency
Reduces airborne noise and dust
Increases resale value

Capabilities

Foam Factor is available to consult with your construction team to find the best possible insulation solution for your project. Our expertise in indoor air quality issues combined with our experience will be a valuable asset to your project.

Improving Indoor Air Quality

Air sealing a home means that you eliminate the movement of warm, moist air through walls. That means that the warm, moist air won't condense inside the walls and create a breeding ground for mold and mildew. It also means less airborne allergens entering the home through walls

Improving Energy Efficiency

The elimination of air leakage means that your HVAC equipment won't have to work as hard to keep you comfortable. The can add up to as much as a 50% improvement in energy performance in your home and downsized heating and cooling equipment.

Reduces Airborne Noise and Dust

With the elimination of air movement through walls, comes the elimination of the noise and dust carried by that air. Consider insulating interior walls such as home theatres and plumbing runs to improve the acoustics in your new home.

Increases Resale Value

The energy savings you will enjoy throughout the time you own your home will again reap you a return on investment when it's time to sell your home. By then, you'll have years of utility bills to demonstrate to potential buyers the extraordinary energy performance of your house.
Eliminate mold(s) and mildew by removing old insulation or install insulation in empty walls to improveenergy performance and indoor air quality.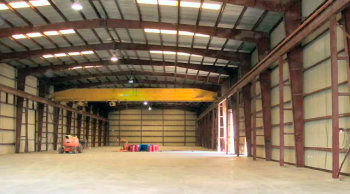 Key Benefits

Eliminate the growth of mold(s) and mildew
Insulate older homes
Insulate problem areas in existing homes

Capabilities

Foam Factor offers remediation solutions to make your home safe to live in. We have partnered with other local businesses to ensure that we can help you create a safe and healthy environment.

Eliminate existing mold(s) and mildew
By removing existing, moldy insulation, replacing it with SEALECTION 500, and addressing air management issues, you can end your mold(s) and mildew problems.
Insulate older homes
Our experts and partners understand the nuances of working in period homes, and take the necessary precautions. Plaster walls, original fixtures and moldings are carefully protected during the installation.
Insulate problem areas in existing homes
If you have a room that is consistently uncomfortable due to temperature and humidity variations (e.g. bonus rooms over garages), chances are air leakage is the culprit.
Extend the life of buildings, mechanicals and inventory eliminating the movement of moisture laden air through walls.
Key Benefits

Eliminates noise complaints in multi-dwelling units
Improves stability of temperature and humidity
Doesn't deteriorate over time
Won't cause corrosion or rust

Capabilities

Foam Factor can improve your bottom line and eliminate some of the hassles that typically plague commercial and agricultural buildings.

Eliminates noise complaints in multi-dwelling units
Using between floors and walls of apartment buildings, hotels, motels, etc. effectively reduces complaints due to noise and odors. By eliminating air leakage, you eliminate the ability for these airborne annoyances to travel.
Improves stability of temperature and humidity
Maintaining a consistent temperature and humidity level is often the number one concern of facilities managers. will allow you to do just that thereby extending the life of your building, mechanicals and reducing the incidence of spoiled inventory.
Doesn't deteriorate over time
actually offers a return on investment. The savings over time will more than pay for the initial investment and unlike other insulation materials typically used in commercial and agricultural buildings, doesn't sag, settle or deteriorate over time making it a permanent solution. As well, you won't have to worry about corrosion or rust.
Ideal for insulating hat channels and C-channels and won't corrode metal studs.
Key Benefits

Saves time and money
Won't cause corrosion or rust
Fills any type of cavity

Capabilities

Steel it. Foam it. Forget it. Our spray foam insulation is a single-application permanent solution to insulating metal buildings and metal frame construction

Saves Time and Money
A single-application permanent solution, a 2,500 sq. ft. building can be insulated in less than a day, saving time. No special framing or additional air sealing is required saving you money. The dramatic improvement in energy performance will quickly pay for the cost of using this product.
Won't Cause Corrosion or Rust
Metal frame construction presents a unique set of challenges above and beyond the usual moisture-related problems. By air sealing, those problems are a thing of the past!
Fills Any Type of Cavity
Our spray foam insulation is sprayed as a liquid expanding to 120 times its volume withinseconds. That expansion allows the spray foam insulation to fill every void, no matter how small, including C-channels and "hat" channels without any special application techniques.

Contact Foam Factor Spray Foam Insulation to learn more about
how choosing the right insulation can make a difference.

SPRAY FOAM INSULATION - Commercial / Residential - Metal Buildings