ThermoSeal 2000
ThermoSeal 2000

(pdf)
ThermoSeal 2000 is a semi-rigid, partially water blown,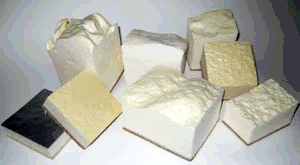 2.0lb high density polyurethane foam insulation system blown by Enovate® blowing agent and water
which simultaneously insulates and airseals your building structure.
ThermoSeal 2000 is designed to make homes more energy efficient, stronger, healthier, quieter and more comfortable. ThermoSeal 2000 is applied as a liquid spray which expands approximately 15 times its initial mass and cures within seconds into a semi-rigid mass.
ThermoSeal 2000 fills all building cavities completely sealing all cracks, crevices, and voids where air loss and infiltration are most common.
Technical Data - Thermal Performance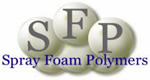 ThermoSeal 2000 provides greater performance than other equivalent insulation materials which are air permeable such as fiberglass. ThermoSeal 2000 does not lose performance due to wind, ageing, convection, air infiltration or moisture.
Air Permeance/Air Barrier
ThermoSeal 2000 fills any shape cavity including all voids, cracks, and crevices adhering to multiple substrates such as wood, metal, and concrete creating a system with very little air permeance. With ThermoSeal 2000 no additional interior or exterior air infiltration protection is required.
Water Vapor Permeance
ThermoSeal 2000 is water vapor permeable and will allow structural moisture to escape. For situations requiring a vapor barrier the use of low vapor permeable paint on the interior of drywall is an option.
Electrical Wiring
ThermoSeal 2000 is chemically compatible with all 14/3, 12/2 and other similarly coated electrical wirings. For knob and tube wiring please seek the approval of your local building inspector.
Bacterial and Fungal Evaluation
ThermoSeal 2000 is not a source of food for mold, insects or rodents. It has no nutritional value. ThermoSeal 2000 reduces the introduction of moisture, food, and mold spores into the building envelope significantly more than traditional insulation such as fiberglass, cellulose and other non-sealants which do not provide an air barrier.
Environment/ Health/ Safety
ThermoSeal 2000 contains no CFC's HCFC's , formaldehyde, or volatile organic compounds. Following installation there will be a 24-48 hour occupancy window before the odors, emissions and gasses have dissipated to a habitable level for individuals highly sensitive to the materials installed.
ThermoSeal 2000 is not intended for exterior use or is not to b e installed within 2"of heat emitting surfaces where heat dissipated exceeds 185°F.
Contact Foam Factor Spray Foam Insulation to learn more about
how choosing the right insulation can make a difference.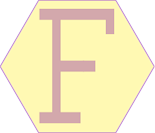 SPRAY FOAM INSULATION - Commercial / Residential - Metal Buildings